In our experience here at TarHeel Lift Trucks, Inc., some businesses use forklifts all the time in their day-to-day operations, while others only need them occasionally. If your business falls into the second category, it probably doesn't make sense to buy a forklift, as the expense wouldn't be worth it in that situation. Instead, you can rent one for short-term use. Our team has extensive experience in the forklift rental business, and we know a thing or two about how to run our operation effectively. In this article, we'll go over a few of the hallmarks of a great forklift rental business so you can know when you are in good hands.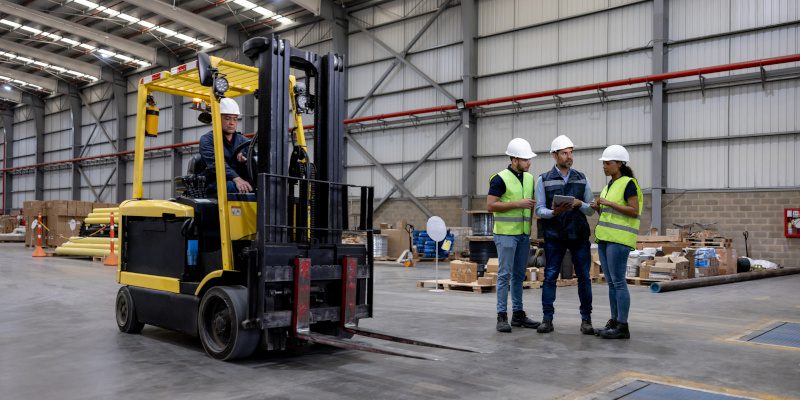 Knowledgeable Staff – One thing that sets a good forklift rental business apart is the knowledge of its staff members. Our team members are extremely knowledgeable about forklifts and forklift attachments, and you can count on us to provide accurate answers to your questions. This knowledge also allows us to make great recommendations for your specific needs.
Solid Reputation – Often, the best way to tell if a forklift rental business (or any equipment rental business) is trustworthy is to look at its reviews and testimonials. If it has good reviews from past customers and a high rating for customer trust, then you are in good hands. An even better way to know if the business is right for you is to ask others about their experience—if someone who has rented from them in the past had a good experience, you can feel safe going forward with the rental process.
Equipment Selection – Lastly, a great forklift rental business will have a variety of models available. Not all forklifts are the same, and two customers might have very different requirements. Our team offers a range of different forklifts and forklift attachments to help you tackle any project.
If you're interested in learning more about the forklift rental process, we encourage you to reach out to our office. We're always happy to discuss what we have available and get you set up with the best equipment for your needs!